Davao City – Visayas and Mindanao will get a boost in connectivity as Phil-Tower Consortium, Inc., the country's leading tower company, began full autonomous operation of 710 towers taken over from Globe Telecom, and has seamlessly integrated them with the company's state-of-the-art modern system, October 27.
This is regarded as a breakthrough accomplishment for being one of the industry's fastest turnaround. In February 2023, PhilTower began the revitalization of these towers which are part of the 1,350 Globe sites acquired through a sale and leaseback transaction signed in September 2022.
Furthermore, within the span of eight months, PhilTower has established multiple Regional Operation Offices, and developed strategies, operating standards and maintenance protocols of acquired assets, particularly in the very geographically challenging Visayas and Mindanao regions. Resources have also been ramped up to ensure smooth transition without interruption to service delivery.
Mr. Devid Gubiani, President and CEO of PhilTower, said, "I am extremely delighted with the continuous operational handover from Globe. Within a short timeframe, PhilTower has consistently harmonized people, processes, digital platforms and monitoring of performance which are the key components of successful implementation of assets acquisition."
PhilTower, likewise, consistently applies industry's best practices to reduce operational expenditure, increase service level agreement (SLA), and to reduce downtime and mean time to restoration (MTTR). Full attention is also being given to extending benefits from further digital industry transformation and operational service level improvements to Globe from the company's established 24/7 operational capability and field workforces. "Our aim is to improve network service delivery for our customers and transform Visayas and Mindanao into a less challenging territory to operate," Mr. Giubani added.
Mr. PT Pawar, COO of PhilTower, on the other hand, said "We constantly adhere to the best practices developed from the previous takeovers and adapt to the learning processes that have driven improvements."
Initially, PhilTower concentrated on making assets fault free through preventive and corrective maintenance and rigorous performance management resulting in increased asset availability and reliability that surpass industry averages. The deployment of Remote Monitoring Systems (RMS) and digital applications has significantly enhanced field force productivity and operational excellence. "We have recently kicked off artificial intelligence/machine (AI/ML) initiatives to realize the most value from our assets. We appreciate the valuable inputs and support of Globe teams for the smooth transitioning, handholding and standalone operation," Mr. Pawar concluded.
This milestone demonstrates PhilTower's organizational readiness and first-class operational capabilities in laying major groundwork with emphasis on completing all processes and requirements to run autonomous end-to-end operations in full compliance with Globe requirements and raising the bar above industry standards after the asset turnover.
PhilTower currently operates over a thousand towers spread across the whole archipelago. More are in the pipeline with continuing research and integration of new innovations in telecommunication technologies as the company aims to be the best in the industry throughout the world.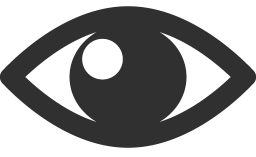 174