Henry Sy, Sr. during MOA Opening in 2006
When the Mall of Asia opened in 2006, Henry Sy, Sr. was walking around the SM Store alongside Ma. Cecilia Abreu, who was then Assistant Vice President for Store Operations.
As is usually the case with Mr. Sy, he dropped by the Shoe section, checked the shoes and sandals, and then asked a few questions to the sales clerks. "Marami pa ba nito? Are these fast-moving?"
The questions did not stop there. Holding one sandal, he asked Abreu a question that stayed with her: "Can our customers still afford to buy our sandals at this price?"
"Ang iniisip niya talaga is kaya pa ba 'to ng customer. Very consistent si Mr. Sy when understanding his customers, what they want, and what they need," Abreu shared.
That consistency in understanding its market has stayed with SM through the years. Providing customers with affordable and quality items goes way back to Tatang – the name Mr. Sy, Sr. was fondly called by those whose lives he touched.
Once an Assistant Branch Manager of SM Makati, Abreu has a lot of stories about Tatang.
"Meron rin kaming isang customer. Nagdadala siya ng maraming bag. Hindi naman siya bumibili. Then she would always look for Mr. Sy. Uupo siya dun sa daanan ng lobby namin. Sasabihan namin si Tatang, Sir andyan na naman ho yung lady na palaging naghahanap sa inyo. Tatang would tell us with a smile on his face, 'let her sit there.'"
Honoring commitments, respecting hard work
Continuing the story of the SM Makati customer, Chelo Monasterio, once an SM Makati Branch Manager, said, "Tatang feels that SM is for everyone. That's why di ba kahit pag typhoon, we will open. It was because, for Mr. Sy, we are a shelter for people."
Monasterio joined SM 41 years ago, back when there were only three stores: Quiapo, Cubao, and Ermita. Climbing the ladder from HR manager, SM Makati Branch Manager to becoming SM Store President, and now a Consultant for SM Retail, Monasterio shared with pride, "We were trained by Tatang. So what we think, what we impart came from him. He molded us to be what we are. He managed us but he did not make us scared of him. We could tell him how we felt and he would never take it against us. He listened to what people had to say."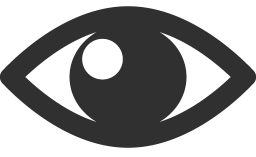 85