The amount remitted as a share of the National Government from its revenues has been a steady source of funds for essential public services, including education, healthcare, infrastructure development, and public safety, including the funding for the Universal Health Care (UHC) Act, under RA No. 11223. This steady influx of funds helps alleviate the burden on taxpayers and ensures a more balanced distribution of financial responsibilities.
The Philippine Amusement and Gaming Corporation (PAGCOR) regulates and operates various forms of gambling and gaming activities in the country. If carefully regulated and integrated, many industry will emerge as a robust source of revenue for the government. The revenues generated from these establishments are multifaceted, spanning various sectors that contribute to the overall well-being of societies.
Furthermore, the compound effect of the economic activity produced by its operations creates a diverse range of employment opportunities in the industry reducing unemployment rates that fosters skill development and professional growth within the local workforce.
It's important to acknowledge that effective regulation is a cornerstone of maximizing the positive impact of gambling and gaming on government revenues. Governments must implement comprehensive regulatory frameworks that ensure fair play, responsible gambling, and the prevention of criminal activities like money laundering. This regulatory framework will not only safeguards public interests but also fosters a positive image for the industry, attracting responsible gamblers and investors.
However, we must balance the financial benefits of the gambling and gaming industry by addressing potential negative social consequences. The government should also allocate a portion of the revenue generated towards programs that address problems arising from gambling, promote responsible behavior, and offer support to individuals who may be adversely affected by gambling-related issues.
In conclusion, the contribution of the operations of PAGCOR to government revenues is undeniable. We must monitor, observe and adopt our legislative perspective to ensure that the benefits received by the government are maximized while mitigating potential drawbacks. By doing so, we can harness its potential to drive sustainable economic development for the betterment of society.
Muli nais kung iparating ang isang malugod na pagtangap sa PAGCOR Family under Chairman Alejandro H. Tengco at ang lubos na pasasalamat sa mga miyembro ng ating komite at ng Kongreso sa inyong pagdalo ngayong umaga.
Marhay na na aga asin dios mabalos saindo gabos.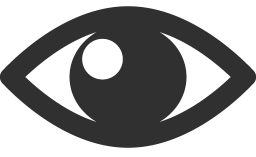 60