MANILA, PHILIPPINES, 05 March 2023- In light of the weeklong land transport strike, AirAsia Philippines advises its guests to allot at least 4 to 5 hour travel time to the airport to ensure a hassle-free customer journey.
AirAsia Philippines Head of Communications and Public Affairs Steve Dailisan said, "All AirAsia flights will proceed as scheduled from 6-12 March 2023. Our Allstars were already briefed on the potential impact of the land transport strike. To avoid any operational disruptions during this period, our People and Culture team has arranged transportation services in areas affected by the strike."
"We have informed our guests through our various communication platforms as early as Friday for them to make necessary preparations during their trips. We continue to improve our On-Time-Performance to ensure our guests arrive at their destinations safely and on time."
Guests are likewise advised to download the airasia Super App for faster online check-in and maximize the self check-in kiosks at the airport. The World's Best Low-Cost Airline is also advising its guests to regularly visit the airasia fly safe page, airasia newsroom, and airasia Super App social media platforms Facebook and Twitter for flight schedules and other travel advisories.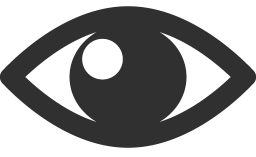 42