Homegrown beauty brand Silka takes over the beauty queen landscape once more with Binibining Silka 2023. This search focuses on the radiant and glowing Filipina, who shines inside and out as she courageously pursues her advocacies. This empowering campaign celebrates the sparkling beauty and confidence of the modern Filipina. Bigger and brighter this year, pageant makes a big comeback after its 2019 run, this time in partnership with ABS-CBN.
Beyond skincare, Silka emphasizes inclusivity, diversity, and advocacy in their beauty queen search. Silka seeks a wider cultural and regional representation, which is why the first step in the process is creating an entry through the Binibining Silka microsite.
To be able to join, contestants need that shine or the 'kinang" of a Filipina, which encompasses not just her stunning looks, but also her inner beauty and her ability to contribute to her community.
Females of ages 18-24 years old with Filipino citizenship, fluent in both Filipino and English, who have graduated from high school and stand 5 '4 and above without heels can send their entries to BinibiningSilka.ph. They'll also need to include proof of use or purchase of any Silka product.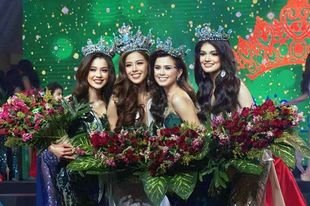 Here are other things they have to prepare for the virtual audition: Social media details if any (Facebook, Instagram, Twitter, kumu, Tiktok), a list of talents, TV, TVC, or any media exposure, their audition ID which could be any government ID, or their school ID or birth certificate.
Contestants should prepare one full and one half body photo wearing a white shirt and jeans, but taken without makeup! And finally, they'll be asked to upload a video: a full and half-body video with them saying something about them and what "Alagang Silka" qualities they possess together with a short clip of them holding Silka products. That could be anything from the Silka Papaya Whitening Soap, to the Silka Green Papaya Facial Cleanser.
They'll have until August 13 to submit the requirements!
Exciting prizes await the winners of the regional preliminaries and the grand coronation. For the Regional preliminary, the Binibining Silka Title winner will get P30,000 and the crown, sash, flowers, and Silka products, as well as an all-expense trip to Manila for the Pre-Pageant and Grand Coronation night.
And for the ultimate winner, Binibining Silka, she will get P500,000 and the crown, flowers and Silka products. She will also get a co-hosting stint in ABS-CBN Regional Events, an acting stint in iwantTFC, Star Cinema movies, and a series as well as an ABS-CBN teleserye. She'll also be able to join an acting workshop, guest co-host Dear MOR as Bb Silka 2023, become a guest VJ in MYX (One Music live) as Bb Silka 2023, and will be featured in an article on Metro.Style as Binibining Silka! Best of all, she'll be the ambassador of Silka for 15 months!
Surely, there are a lot of other exciting things to watch for as the search unfolds, so we'll keep everyone posted here on Metro.Style for the developments in Binibining Silka.
For more information, visit Silka Skincare Official Pages on Facebook, Instagram, and Tiktok.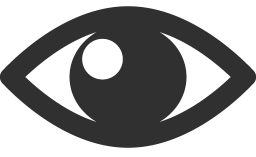 128