(Manila, Philippines) — Connectivity is important for any community. They allow residents the convenience to easily travel to their destinations and stoke the socio-economic growth of the place.
The prosperous province of Bulacan relies on a web of connectivity and accessibility networks to keep its economy vibrant. Soon, another major infrastructure project will further speed up and increase logistics capacity: The North-South Commuter Railway System (NSCRS), the 147.26-kilometer railway that will traverse Luzon from Clark, Pampanga to Calamba City, Laguna. It will comprise three segments: the original NSCRS Project, the Malolos-Clark Railway Project, and the North-South Railway Project-South Line Commuter (South Commuter Railway Project).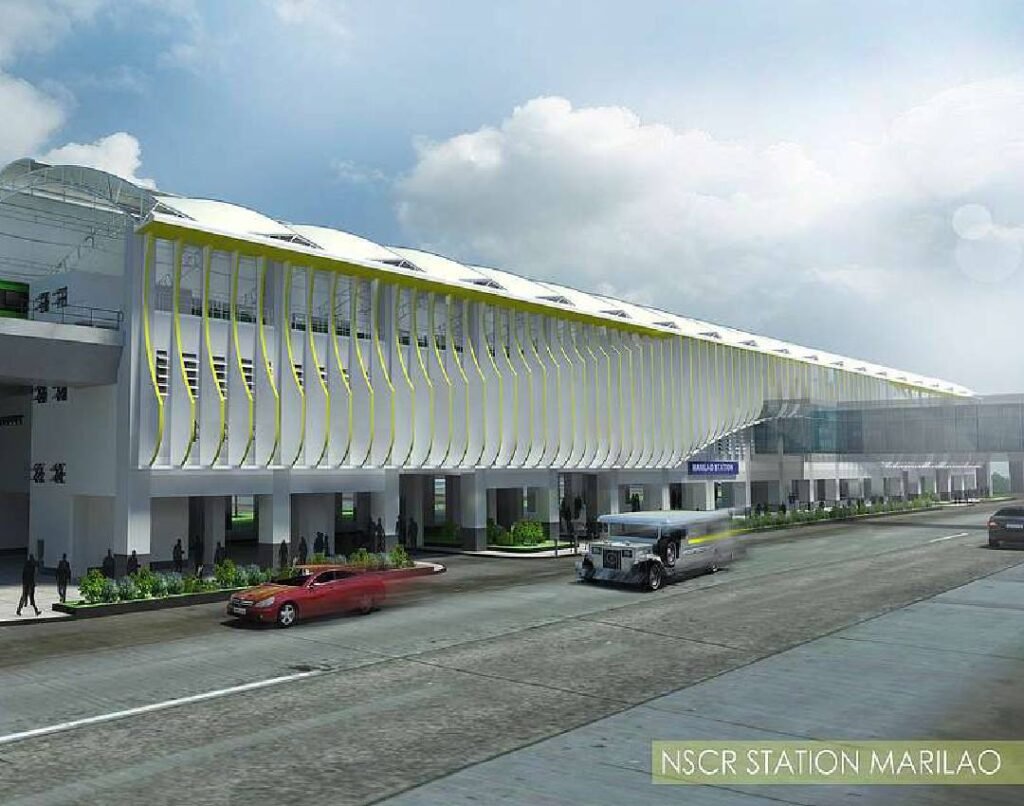 The North South Railway station in Marilao is set to revolutionize public transportation in the area, providing fast and efficient train services for commuters. Credit: Oriental Consultants
The NSCRS will accommodate up to 800,000 passengers a day, and reduce travel time between Clark International Airport and Calamba City from four to two hours. The connection between the three segments will link Ninoy Aquino International Airport to Clark International Airport. The New Manila International Airport (Bulacan International Airport), to be completed in 2027, will also be in the vicinity.
The NSCR Marilao station, which will be interconnected to the PNR Tutuban station, will be directly accessible from the SM City Marilao. To date, SM City Marilao is the biggest mall in the region and its complex is the only mixed-use complex in the area. Due to the expected uptick in the foot traffic once the railway project is completed, the mall is undergoing a two-phase expansion. The first phase will be a gateway that will connect mall-goers to the Marilao station and main transport terminal. The second phase will give a direct link to the main SM Mall and SM Development Corporation (SMDC)'s Cheer Residences. It will also feature lush green interconnection and walkway, indoor alfresco park, wide atrium, scenic elevator, new state-of-the-art cinema, and a sufficient carpark space that offers at least 1,500 parking slots.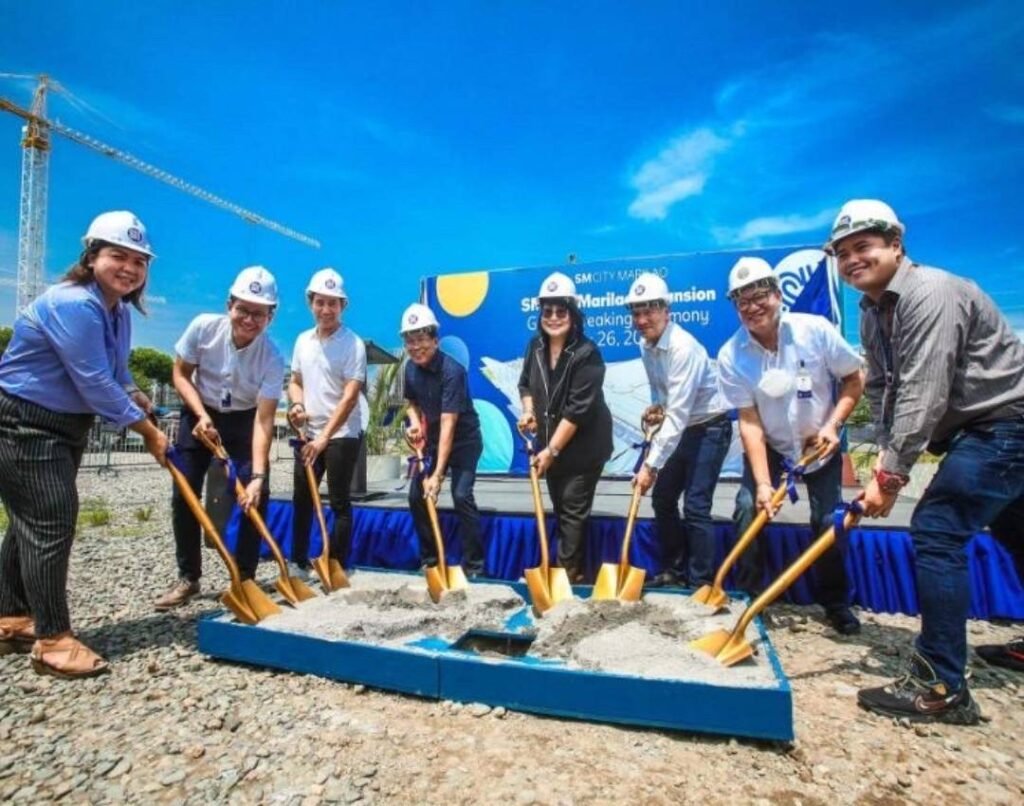 Leading the groundbreaking ceremony for SM City Marilao's two-phase expansion are Marilao Mayor's Executive Assistant Froilan Angeles, AVP for North Luzon 5 & 6 Ana Datu, Casas Architect Inc. Director Elmo Gavin and Constech Management Group President Arthur Carlos (middle to right). Joining honors are (middle to left) Marilao Barangay Chief Joel Amador and SM City Marilao Mall Manager Engr. Emmanuel Gatmaitan, SM City Marilao Assistant Mall Manager Engr. Janette Aguilera and (extreme right) SM EDD Project Engineer Glesie John Lejarde.
Cheer Residences, located within the SM City Marilao complex, is the first vertical development of its kind in the area. The residential property, which is situated along the MacArthur Highway and accesses both the Marilao and Meycauayan exits of NLEX, will greatly benefit in these infrastructure and commercial developments. When the NSCRS station opens in Marilao, residents will have unprecedented convenience in connectivity and accessibility: they will be able to travel northward and southward with ease, not just by private cars, but also through public transportation.
SMDC's Cheer Residences is poised to be an excellent investment opportunity, especially upon the completion of NSCRS and the mall expansion. Cheer Residences is within the vicinity of educational institutions, hospitals and health institutions, government offices, and places of worship — all of which makes its residents at the center of all their needs.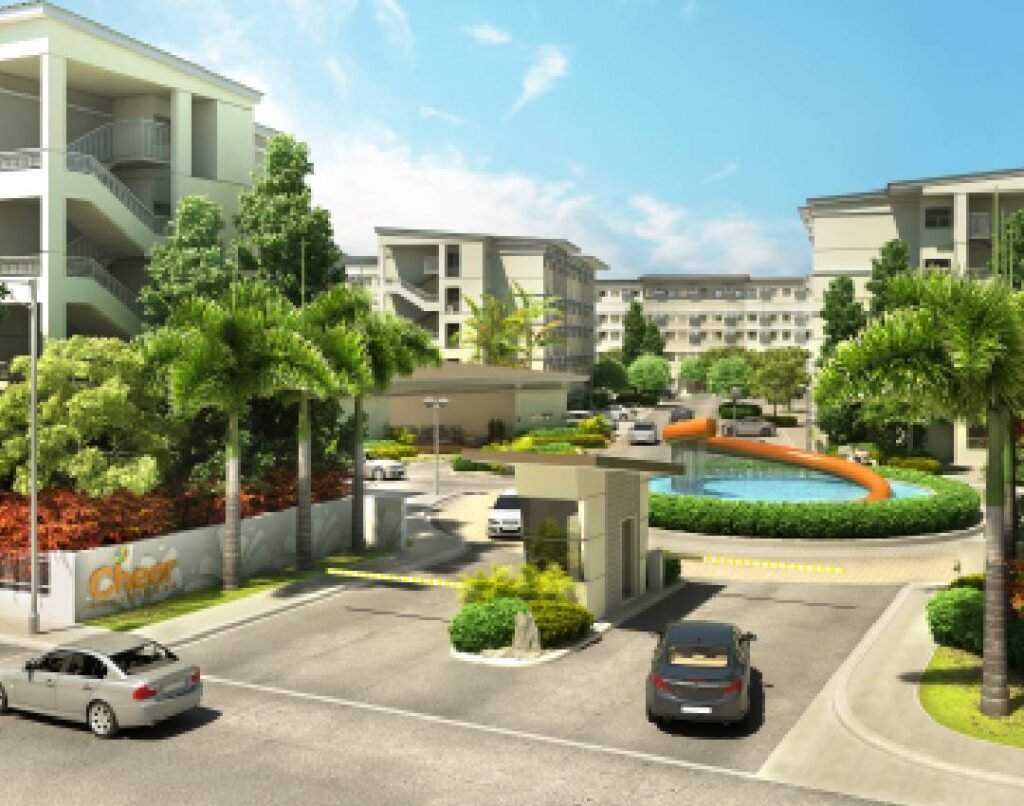 In addition to the unparalleled convenience that it offers, Cheer Residences also features access to first-rate amenities. This includes the central park, adult and kiddie pools, Olympic-sized lap pools, basketball court, children's playground, clubhouse, function rooms, and jogging/biking paths. But more than these, Cheer Residences offers flexi suites, wherein you can choose a layout depending on your own needs and comfort.
Now ready for occupancy, Cheer Residences allows homebuyers immediate access to its world-class amenities. Furthermore, residents can take advantage of the benefits of living in a complex that features a large SM mall right beside it. The transformation of the area, driven by the soon-to-be-operational transportation hub and mall expansion, is projected to drive property values up for homeowners in the thriving community.
Truly, nothing beats the comfort and ease that SMDC's Cheer Residences can bring. It has all the conveniences you need — whether you are traveling, working, or just staying at home.
To know more about Cheer Residences, follow SMDC on Facebook, Instagram, YouTube, Twitter, and Tiktok, or visit the SMDC website.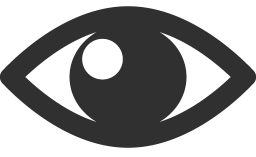 46