ENERGIZING COMMUNITIES. One Meralco Foundation (OMF) launches the household electrification program for Barangay
Tangos North in Navotas City. Seen in the photo are (from L-R) Meralco Chief Corporate Social Responsibility Officer and OMF
President Jeffrey O. Tarayao, Meralco First Vice President and Head of Corporate Retail Services Charina P. Padua, Barangay
Tangos North Kapitana Margarita P. Limbaro, Navotas Lone District Representative Hon. Tobias "Toby" M. Tiangco, Meralco
Senior Assistant Vice President and Home and Microbiz North Business Area Head Margarita B. David, Meralco MalabonCaloocan Business Center Head Jeffry P. Cochon, Meralco Valenzuela Sector Head Noel L. Espiritu, Meralco Valenzuela
Sector Operations Implementation Team Leader Erwin D. Encarnado, Meralco Malabon Business Center Sales and
Relationship Management Officer Ryan Conrad S. Mangalindan, and Barangay Tangos North Kagawad Jackie Q. Soyangco.
A total of 137 families living in an urban coastal village in Navotas City now have access to stable electricity service following the household electrification program of the One Meralco Foundation (OMF), the corporate social development arm of the Manila Electric Company (Meralco).
The project involved the provision of financial assistance to cover the installation of individual service entrance for the housing of electric meters, and certificate of final electrical inspection facilities for households living in Barangay Tangos North, Navotas City. Meralco also installed distribution facilities for the benefit of the community.
The electrification program is a welcome development for the community members—many of whom earn a living by fishing, working as laborers in the construction industry, and driving public vehicles—following a massive fire that hit the area in 2019 and the pandemic that followed a year after.
For resident Emma Ibong, the electrification assistance has allowed her to open a sari-sari store where she sells cold drinks and ice cream.
"The electricity provides a huge relief not only in terms of safety but also in terms of livelihood," she said.
With the electrification program, Navotas Lone District Representative Hon. Tobias "Toby" M. Tiangco said residents of the community can now be discouraged from using candles for lighting, therefore minimizing the risks of possible fire hazards.
"Electricity service is not just a convenience, it is also a way to ensure the safety of the community since people can do away with using candles which can cause fires," Rep. Tiangco said in Filipino.
Since OMF started its community electrification program in 2011, it has already energized over 70,000 lowincome households in the Meralco franchise area and 290 off-grid public schools in far-flung areas across the country.
More recently, OMF also expanded the program to cover rural health centers, agriculture and livelihood facilities, and water access.
Meralco Chief Corporate Social Responsibility Officer and OMF President Jeffrey O. Tarayao said the community electrification program of the Foundation serves as an avenue to provide sustainable development opportunities to underserved communities in the country.
"Together with our partners from the government—both in the local and national level—and the support of the communities we serve, electrification becomes more meaningful, driving productivity for families so they can improve their livelihood and contribute positively to the development of our country," he said.
Meralco is one with the administration of President Ferdinand Marcos Jr. in pursuing full household
electrification by the end of his term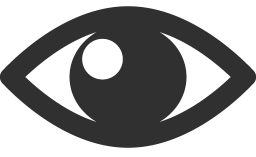 66