The Quezon City Government has officially announced the winners of the first-ever Quezon City Green Awards held at Novotel Manila.
During the awards night on Friday, the city government honored a total of 13 barangays, Sangguniang Kabataan, youth-based organizations, and businesses for their innovative and inclusive programs and project proposals related to Climate Action and Disaster Risk Reduction and Management.
"May your efforts inspire positive change in every corner of this city. I promise you that your city will do its part to make sure your endeavors resonate far and wide. Be proud that you stand tall as part of a global movement to make sure our children inherit a healthy world," Mayor Joy Belmonte said.
The recipients of the Green Award include Barangay Talipapa for their "May Buhay sa Basura ng Barangay Project: Barangay Talipapa's Circular Economy Practices"; SK Barangay Novaliches Proper for their "Gulaynihan: Gulayan at Bayanihan 2.0"; and the Unit 4 Youth Organization for its "Greenyard Urban Home Garden".
THRGH HBT Marketplace (Plastic Waste Transformed: Recycled Plastic Tiles for Living Design); SM Prime Holdings Inc – SM City Sta. Mesa (SM Sta Mesa Food Waste Management Project); SM Prime Holdings Inc. – SM City North EDSA for (SMart Humps) and Robinsons Land Corporation – Robinsons Magnolia (Green Residuals Waste Management Program at Robinsons Magnolia) were among the Green Business Category awardees.
On the other hand, the Resilient Award recipients include Barangay Culiat (Fire Safety Horizontal Pipe System); SK Barangay Batasan Hills (FYI: Oras na! Handa ka na ba); Halamanan Youth Association (Padyak Young Aiders).
For the Resilient Business Category, the city hailed Megaworld Corporation for "Eastwood City, My Home, My place, My Responsibility"; SM City Fairvew – SCMC for "Disaster Education at SM City Fairview: Whole society approach in Disaster Risk Reduction and Resiliency"; and SM Prime Holdings Inc. – SM Novaliches for their "Smart Collapsible Flood Gate Barrier System for SM City Novaliches."
Each winner received a trophy and a P100,000 cash grant that they can use in their current and upcoming climate action and disaster risk reduction and management projects.
The groups underwent a tedious assessment and field validation process from the members of the Green Awards Technical Working Group, which is composed of evaluators from selected city departments.
"You really are all winners, just because you took it upon yourselves to put our planet and future first in your list of priorities. We take immense pride in calling you QCitizens, and it is an honor for us to have you call Quezon City your home," the mayor added.
Among the attendees of the awards night are Embassy of Argentina to the Philippines Ambassador Ricardo Luis Bocalandro, First Secretary of the Embassy of Indonesia Ms. Mila Tarigan, Taipei Economic and Cultural Office in the Philippines – Political Division Deputy Director Emilie Yung-Chieh Shao, city councilors, department heads, barangay officials, and partner organizations.
Special citation awards on Resilient Category were also given to the following barangays and organizations: Barangay Batasan Hills, Barangay Bagong Silangan, SM Prime Holdings, – SM Sta. Mesa, SMDC Sun Mall, Sun Properties Development Corporation, The First Analytical Services & Technical Cooperative, ACI Inc, Maynilad Water Services, Ayala Malls Trinoma.
Further, Barangay Barangay Culiat, Barangay Novaliches Proper, Barangay West Kamias, SK Barangay Commonwealth, SK Barangay Payatas, Saint Mary Youth Organization, Batang Del Monte Organization, Sun Properties Development Corporation, Robinsons Novaliches, SM Prime Holdings Inc – SM City Novaliches, Destileria Limtuaco & Co., Inc., and UP North Property Holdings Inc. also received Special citation award on Green Category.
Launched in May, the Quezon City Green Awards incentivizes groups and organizations that enact innovative, inclusive, and sustainable programs on Disaster Risk Reduction and Management and Climate Action.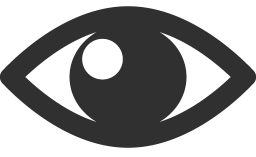 99