AFTER more than three decades of inept governance after the Marcos rule that polarized the country, Ferdinand Marcos, Jr. is poised to win the Presidential elections in 2022. Currently the frontrunner in surveys with majority votes, Marcos, Jr. is very popular among first time voters, the Generation Xers, and the Millennials, too.
During the Marcos era, scores of accomplishments vis-à-vis its alleged abuses had carefully balanced the political equilibrium of its time, which either ripped apart or moved the nation's hope for a better society.
The ultimate question now is: Do we need another Marcos to lead us and address the ever growing issues our country is facing? Will we be expecting a better place after the 2022 elections if he gets elected, or will it tilt our expectations towards the cudgels of political death?
Perhaps the better answer should be in the affirmative. Once the Filipino people choose another Marcos, that choice will be the voice of their destiny, a destiny that will transform their lives and give them dignity once more.
The quest for a new and better society runs deeply in the Marcos veins. Some authors coin the father's past governance as "constitutional authoritarianism" deeply embedded, however, is a nation's thirst for an ideology that will unite and promote social cohesiveness and national consciousness.
The "True Filipino Ideology" is a careful balance of nationalism, which is neither full liberalism or authoritarianism, but a people's own transformation, self-liberation and self-preservation of ones' national identity. Today, this ideology, although already different in form and context to be attuned to its time, will be the battle cry of Ferdinand "Bongbong" Romualdez Marcos, Jr. (a.k.a. BBM). Shadowed by controversies as it may seem, he will be our last bastion of hope for a better society.
Politically speaking, he is ripe to govern the country. A senator of the Republic from June 2010-June 2016, a member of the House of Representatives' 2nd district of Ilocos Norte (June 1992-1995 and 2007-2010), Governor of the same province from 1983-1986 and 1998-2007, and Vice-Governor from 1980-1983.
He would have been Vice-President in the 2016 elections if not for a 263,473 votes or 0.64% difference from his rival former Camarines Sur Representative Maria Leonor G. Robredo which later became subject of a petition after the pilot recount of certain provinces.
Clearly, if not for the Andy Bautista-led Comelec data tampering mastery and skills, such margin would be in his favor.
During his term as representative of the 2nd district of Ilocos Norte he was the author of 29 bills and co-author of 90 more paving the way for the creation of the Department of Energy and the National Youth Commission.
He was also instrumental in advancing the cause of the cooperatives by devoting most of his Countryside Development Fund to teacher and farmer cooperatives, to name a few.
In the 1965 film "Iginuhit ng Tadhana" where he casted himself to be FM's true son, he said "when I grow up I want to be a politician and lead this country".
Such prophetic words came true after returning from exile in 1991. Slowly and surely climbing the political ladder, he proved worthy of the people's votes.
Stirring and transforming Ilocos Norte into a first class province of international acclaim. Pioneering the wind power technology as an alternative source of energy for Northern Luzon.
In the 15th Congress as a budging senator, he authored 34 Senate Bills and co-authored 17 others. In the 16th Congress, he filed 52 bills of which 4 became very important pieces of legislation.
We will not dwell on BBM's past accomplishments but better on what he will do for our country once he gets elected.
So, the penultimate question is: Why should we vote for BBM?
Aside from being a seasoned politician, he is a strong and decisive leader.
A leader that believes in a unified country with common aspirations of being free and independent from subservience. He will face current national issues head on with profound solutions culled from past experiences.
An example of which is the current row in the West Philippine Sea. Armed with the U.N. arbitral ruling his administration will never compromise on our territorial sovereignty.
For BBM, being a dragonslayer is better than giving up the livelihood of countless fisherfolks who rely mainly on our bountiful sea harvest.
Domestic issues such as the drug menace and organized crime shall be met with stiffer penalties and efficient law enforcement with a possible recall of capital punishment as its price regardless of an impending opposition from the Catholic Church.
Insurgency and other revolutionary groups espousing independent and autonomous governance shall continue to be protracted with counter-insurgency strategy and counter-propaganda tactics of which every enemy of the state will pay a heavy price unless they opt to sit once more in a national bargaining table.
Peace and Order both in cities and provinces will bring confidence to foreign investors once more to bring in the much needed funds to stir the local economy and provide gainful employment with the assurance of tax holidays and other business incentives as a reward for those who heed the call.
Constitutional amendments will be proposed, carefully studied and implemented to overhaul the system and form of government that will best suit a true Filipino ideology.
Education will bring forth the desired mental and cultural changes focusing on national pride and dignity.
In short, a BBM presidency is neither weak nor insensitive to the call of the times. It shall pave the way for a better and strong society equipped with its best resource-Human Resource. Isn't it time that we Filipinos had a better choice. He is our country's prodigal son.
(Jessica Marie Baldwin, 27, is a law student in Angeles University Foundation and as a typical millennial, is doing online freelance writing and research work in Upwork, a freelancing platform based in the US.)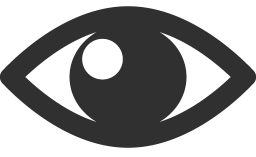 6