OPEN LINE ni BOBBY RICOHERMOSO
I HAD the chance of visiting Palayan City and also Bongabon town in Nueva Ecija last weekend, where I personally witnessed local farmers harvesting their various produce like tomatoes, green chilis or jalapenos, and especially the much-sought after and talked-about onions.
The farmers were visibly elated with their harvests especially of onions which they said were bountiful just like in previous years, especially since when they started using soil conditioner they called Unigrow, some three years ago.
They said that Unigrow-induced produce is obviously better and bigger in size than the imported ones.
This prompted them to declare that there is no need for the country to import anymore as they can produce better onions and other farm products such as palay, "if the government would only support them".
"Sa totoo lang nakikita naman natin na mas magaganda at malalaki ang ating ani dito sa Nueva Ecija at kung masusuportahan lang kami ni Pangulong Marcos ay titiyakin namin na masusuplayan natin ang pangangailangan sa pagkain ng buong bansa, hindi lamang sibuyas, kundi pati palay, bawang, gulay at iba pa," one of the farmers stressed.
Also, their other worry is that because of their good harvests, predator-traders might once again manipulate market prices, in which they would buy low from them before selling the onions at rooftop prices once the harvest season is over.
"Kailangang-kailangan po talaga namin ang tulong ng pamahalaan dahil sa kabila po ng aming masaganang ani sa tulong ng Unigrow ay hindi naman namin mapakinabangan nang husto ang aming mga pinaghirapan dahil pinagsasamantalahan kami ng mga ganid na mga negosyante," Mang Jess said.
Incidentally, Palayan City is the main base of operations of UniGrow, a bio fertilizer cum soil ameliorant which is touted by its distributors to be the miracle product that could solve the country's perennial food shortage, and in the process realize our collective dream of food self-sufficiency and security.
In an interview with Mr. Jim Vistar, president and CEO of JCV Worldwide Traders Corporation, the sole distributor of Unigrow in the country and the Asia-Pacific region, listed the numerous advantages of his product over other ordinary fertilizers.
He claimed that using Unigrow properly would result in higher yields in practically all plants, such as fruit trees, flowers and especially the most important produce such as palay, corn, garlic, onion, sugarcane and others.
Mr. Vistar explained that aside from higher yields, Unigrow could also significantly decrease production costs which should help enhance the earnings of ordinary farmers.
He cited as an example the production costs in planting a hectare of palay which by using only Unigrow, which is priced at only about P240 per sachet, farmers could already eliminate the need for fertilizer, pesticide, insecticide, fungicide and other chemicals needed to ensure good harvest.
Mr. Vistar elaborated that what separates Unigrow from the rest of so-called fertilizers is a bacteria called bacillus laterosporus which belongs to the category of plant growth promoting rhizobacteria.
The presence of the said bacteria in plants reportedly results in higher but organic yield, and harvest lead time of between 10 to 14 days among others.
Indeed, if what the farmers and Mr. Vistar are saying is true, then Unigrow could be the answer to our dream of attaining food sufficiency for the country.
The question is would the big fertilizer and pesticide firms allow it?
Your guess is as good as mine!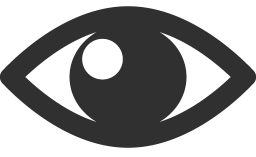 48