AirAsia becomes the first carrier to carry Go Lokal! products onboard international flights
AirAsia Philippines Ancillary Manager Pax Paloma and DTI Bureau of Domestic Trade Promotion Director Marievic Bonoan join AirAsia Philippines CEO Ricky Isla and DTI Assistant Secretary Glenn Peñaranda during the signing of an agreement to bring homegrown brands on every AirAsia flight.
Manila, 11 August 2023 – AirAsia Philippines strengthens efforts to showcase Filipino craftsmanship with the Department of Trade and Industry's (DTI) Go Lokal! to bring proudly made local goods to guests on board its flights.
The World's Best Low-Cost Carrier recently inked a memorandum of agreement with DTI to offer local businesses its domestic and international flights, making it the first international carrier to work with Go Lokal.
"AirAsia Philippines joins the government in proudly showcasing Filipino products. Now that all domestic destinations have recovered and returned to normalcy, our focus is now centered on helping Small and Medium Enterprises (SMEs) and giving them a new platform for growth. We value their role in creating jobs and contributing to our economic development." AirAsia Country Head for Communications and Public Affairs and Spokesperson Steve Dailisan explained.
The partnership between AirAsia Philippines and DTI aims to proudly carry world-class Filipino talent and products throughout Asia and beyond. This also fulfills Capital A President and CEO Tony Fernandes' vow to promote Filipino brands all over ASEAN.
Other homegrown brands available to guests flying with AirAsia Philippines include hand-made accessories from Tala by Kyla, handcrafted earrings and accessories from Boho Manila, Filipino-brand watches Ibarra Manila, and Team Manila Lifestyle apparel.
Stay updated with the latest travel advisories, guidelines, and booking options through the airasia Superapp, its official website (www.airasia.com) and social media channels. Guests are also reminded to comply with the respective government regulations and travel requirements to ensure a smooth and hassle-free journey.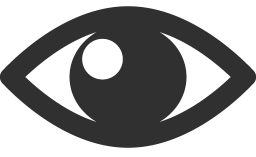 56