It's all systems go for Brigada Eskwela and the opening of classes in 14 EMBO public schools that were transferred from the Department of Education-Division of Makati City to the Division of Taguig- Pateros in light of the Supreme Court's decision that ruled in favor of Taguig in the two cities' territorial dispute.
Taguig City officials, Dep-Ed Division of Taguig-Pateros Superintendent, and principals of the EMBO schools met to plan and synchronize their efforts for a seamless start of various educational initiatives.
The 14 public schools in EMBO area, namely –
– Makati Science High School
– Comembo Elementary School
– Rizal Elementary School
– Pembo Elementary School
– Benigno "Ninoy" S. Aquino High School
– Tibagan High School
– Fort Bonifacio Elementary School
– Fort Bonifacio High School
– Pitogo Elementary School
– Pitogo High School
– Cembo Elementary School
– East Rembo Elementary School
– West Rembo Elementary School; and
– South Cembo Elementary School –
are now under the management and supervision of the Division of Taguig-Pateros by virtue of DepEd-National Capital Region Memorandum Order No. 2023-735 signed by DepEd Regional Director Wilfredo Cabral issued on August 4, 2023. The Memorandum Order directed the divisions concerned to "coordinate with their respective LGU counterparts for the smooth and orderly transition and turn-over of the management and supervision of the identified schools and personnel."
During the meeting, school principals, DepEd Taguig-Pateros Superintendent Dr. Cynthia Ayles, and Taguig Mayor Lani Cayetano and city officials vowed to work together and learn from each other's best practices, which they agreed would benefit the students, parents, teachers, and personnel alike.
In June 2023, the Supreme Court rejected Makati City government's omnibus motion asking the SC to allow it to file a second motion for reconsideration over its territorial dispute with Taguig City. The Supreme Court said that Makati's second motion for reconsideration is a prohibited pleading.
In September 2022, the High Court denied Makati's first Motion for Reconsideration assailing the Supreme Court's 2021 decision that already ruled that Fort Bonifacio Military Reservation, consisting of parcels 3 and 4, psu-2031, including the ten EMBO barangays, was part of the territory of Taguig City.(Danny Bacolod)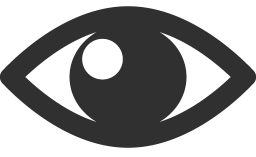 51