***Travelers inbound and outbound the Philippines are reminded to register via ETravel System
Manila, 13 April 2023 – En route to a strong recovery, AirAsia Philippines is opening Q2 2023 on a high note as it continues to maintain an increased On-Time Performance (OTP) for all domestic and international flights.  OTP is the standardized comparison of how an airline follows its published schedule.  An airline is considered to be on time if they arrive or take off within 15 minutes of their scheduled time.
The World's Best Low-Cost Airline recorded a high of 99% OTP during the Holy Week where the Manila International Airport also experienced an influx of departing and arriving guests. A perfect 100% OTP was achieved on 7, 11, and 12 April. AirAsia Philippines also registered the highest OTP in the whole AirAsia operations center with a 94% rating from 1-9 April.
AirAsia Philippines Communications and Public Affairs Country Head Steve Dailisan said, "We know how important it is for our guests to reach their destinations safely and on time. Whether it be a business trip or a family vacation, every minute counts. That's why our Allstar team works tirelessly together to ensure that our guests not only get the best value deals each time they fly with us but more importantly a committed air travel partner that values their precious time."
The World's Best low-cost airline has been publishing its OTP across all airline operations centers on its website. On Tuesday, the Civil Aeronautics Board (CAB) proposed the publication of the airlines' OTP which will be made accessible to all passengers who will be booking their flights. This will enable guests to carefully plan their flights and travel itinerary especially those with connecting flights or traveling from one airport to another.
Beginning 15 April, all travelers are also advised to register and accomplish the E-Travel System (www.etravel.gov.ph) within 72 hours before their scheduled departure and arrival.
Meanwhile, AirAsia Philippines is reminding its guests of the scheduled transfer of all of its domestic flights from NAIA Terminals 3 (Cebu and Boracay) and 4 to NAIA Terminal 2 effective 1 July.
The World's Best Low-Cost Airline is also enticing guests to maximize their travel experience by making use of airasia Super App's mobile check-in capabilities. AirAsia self-check-in kiosks are also available at the airport for guests who'd like to avoid queues at the check-in counters.
To get updated with flight schedules and other travel advisories, visit the airasia fly safe page, airasia newsroom, and airasia Super App social media platforms Facebook and Twitter.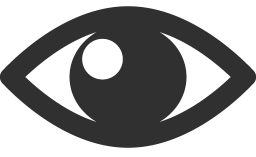 103