Pasay, 16 April 2023 — The Autism Society of the Philippines (ASP), together with SM Cares and the National Council on Disability Affairs (NCDA), commemorates Autism Acceptance Month with a bang, with the ASP Angels Walk for Autism annual tradition at the SMX Convention Center in Pasay. The walk has  been done online over the pandemic, but has been acknowledged as the largest autism advocacy event in Asia with 26,000 participants in 11 cities in 2020.
"The Autism Society Philippines, leveraged digital channels,  to reach our members who needed support and encouragement during the pandemic," said Dang Koe, ASP Chair Emerita and 2019 ASEAN Prize Laureate. "But face-to-face ASP Angels Walk for Autism has become this annual celebration of how far Filipinos have come in appreciating human diversity, and how the international, public, and private sectors are heeding our call for acceptance, accommodation, and appreciation of persons on the spectrum through relevant, tangible programs. We are happy to be together again."
This year's celebration is proudly supported by the SMX Convention Center, SM Mall of Asia, ASEAN Secretariat, ASEAN Autism Network, Miss Universe Philippines, Tiktok, Pancake House, and other groups and individuals who have worked with ASP over the years towards transformative innovation.
SUPPORTING COMMUNITIES
The US Center for Disease Control released a study in April 2023 that autism affects 1:36 children under 8 years old.  "Autism is a complex and lifelong developmental exceptionality, challenging an individual's ability to communicate, socialize and adapt to the world around him. This spectrum condition manifests uniquely   in different persons. It is a variation of  the  human  condition affecting approximately 1.2 million Filipinos," said Mona Magno-Veluz, ASP National Spokesperson. "The ASP is at the forefront of creating institutional mechanisms to support those on the autism spectrum and the
Engr. Bien Mateo, SVP for Mall Operations and Program Director of SM Cares Program on PWDs shared, "SM Supermalls strives to make every SM a destination that is welcoming to everyone. We believe in a society that is inclusive of every Filipino. That is the reason behind our continued support for advocacies  that call for acceptance, accommodation, and appreciation of all — including individuals on the autism spectrum." This year, SM also hosted smaller Angels Walks for Autism in other malls all over the country – Cebu, Iloilo, and Davao.
NCDA Executive Director Don Frajedas leads the swearing-in of the new board of trustees of the Autism Society Philippines, led by incoming ASP National President Lorenzo "LJay" Sumulong III. The new crop of trustees represents new milestones in ASP's 34-year history. LJay Sumulong is the first male President and Diana de Ocampo is the first sibling to a man on the spectrum to serve on the board.
Miss Universe Philippine 2023 candidates take the stage with children on the autism spectrum for a heartwarming opening salvo for this year's pre-walk program. The candidates will be "big sisters" to players who needed assistance at the afternoon games, affirming the organization's commitment to using  its platform to shed light on advocacies worth upholding. The tournament at the SM Mall of Asia Music Hall supports ASP's nationwide initiative on wellness through movement; and competitive athlete development  for individuals on the autism spectrum. The program promotes well-being, friendship, and achievement among families and individuals who live on the spectrum.
Innovation leader Tiktok  Philippines supports autism inclusion in the digital space by boosting posts with  the event hashtags #AngelsWalk2023 #AutismOKPH #AutismOKUniverse. The Autism Society Philippines acknowledges the power of short-form video as it grows its advocacy through Tiktok (@autismphils).
SUCCESSES HONORED
The ASP Hans T. Sy Leadership Award for Inclusion and Welfare, the ASP's highest recognition, celebrates exemplary leadership that has a significant and positive impact on advancing the ASP's vision of acceptance, accommodation, and appreciation of persons with autism in an Autism-OK Philippines, will be bestowed on Mr. Daniel Razon, the creative giant behind the meaningful advocacies of the iconic Wish  Music Awards.
The ASP Autism Works Partner of the Year for innovative practices in autism-inclusive employment honors the valuable contributions of New York-based Daivergent, represented by CEO Byran Dai and in-country leaders Elaine Sisno and Diana Salmone. ASP and Daivergent inked a partnership towards the employment and support of analysts on the autism spectrum from NCR, Laguna, and Iloilo, thriving in work-from-home roles in artificial intelligence and machine learning data management, even as the pandemic raged.
The ASP Autism Angels Achievement Awards recognizes the amazing talents of individuals on the autism spectrum and their growing body of successes in the areas of performing arts, sports, and information technology: John Christian Ballesteros, Noel Cartera, Robin Conanan, Laurence Anthony de Guzman, Rafael Manuel, Miguel Franco Ramirez, Rian Rayos, Exiquiel de Vera.
SUNFLOWERS ABLOOM
Sunflowers figure prominently in this year's ASP Angels Walk for Autism. Global self-advocates acknowledge that autism was once a "puzzling condition", but the puzzle piece the public associates with autism insinuates someone is  "incomplete".  This imagery perpetuates the idea among the growing number of Filipinos on the autism spectrum that autism is a condition that makes them less than others.
"Filipinos on the autism spectrum are not "mind-boggling" nor "incomplete", according  to  Mona Magno-Veluz, ASP National Spokesperson. "We are calling for positive, empowering symbols that  will inspire acceptance, accommodation, and appreciation of those on the autism spectrum."
The Autism Society Philippines supports the Hidden Disability Sunflower campaign, which uses the resilient sunflower as a globally-recognized symbol for non-apparent or invisible disabilities, including autism.
PROPONENTS
The Autism Society Philippines (ASP) is a national, non-profit organization working towards an environment that empowers persons with autism spectrum disorder to become the best of their potential — self-reliant, productive, and socially-accepted members of the community. ASP labors to establish institutional mechanisms to support persons with autism and their families. Established in 1989, the organization — composed of 13,000 members spread over 96 chapters — has been at the forefront of providing services to families and individuals affected with autism. Find ASP at http://www.autismsocietyphilippines.org and @autismphils on Facebook, Twitter, Instagram, and LinkedIn.
 SM Cares is the corporate social responsibility arm of SM Supermalls. Its advocacies include Programs on Persons with Disabilities, Environment, Women & Breastfeeding Mothers, Senior Citizens, Children and Youth, and the SM Bike-Friendly Program. As a responsible mall developer, SM ensures that its CSR programs serve as a catalyst for positive change for the community it serves. To know more about SM  Cares, you may visit www.smsupermalls.com/smcares.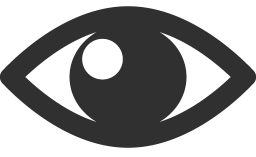 146