ArenaPlus, a 24/7 online sports betting platform in the Philippines, serving as the official sports entertainment gateway of PBA and the official gaming partner of PVL and STL, proudly announces NBA basketball star Jordan Clarkson as its newest official endorser.
This momentous deal follows the brand's recent partnership pacts with the International Basketball Federation (FIBA) and GILAS Pilipinas.
The brand warmly welcomes Jordan Clarkson's entry. His endorsement shows ArenaPlus' growing venture in providing excellent and top-tier sports entertainment, along with its commitment to bring more fun to the Filipino people. With Jordan's presence, the brand ensures a more accessible world class basketball entertainment, anytime and anywhere.
The signed partnership also promises an exciting experience for basketball fans and enthusiasts in the upcoming FIBA Basketball World Cup 2023. The event will take place in the country from August 25 to September 10.
ArenaPlus supports Jordan Clarkson as he joins the national basketball team in competing in the highly-anticipated FIBA tournament.
Support your favorite teams and keep yourself updated with the current scores and results of numerous games worldwide with ArenaPlus. Download the app now via Google Play and the App Store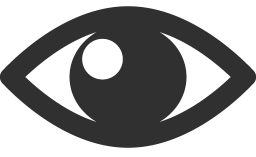 63