Globe and Super8 formalized their partnership on March 20, Monday, where the former's connectivity services will be made available to more customers through 75 Super8 stores. In photo L-R: Marvin Montes, National Key Accounts Head, Globe; Marianne Quiambao, National Sale Head, Globe; Cleo Santos, Channel Management Head, Globe; Armand Mendoza, Business Group Head, Super8; and Rowena Ong, Purchasing Manager, Super8.
Leading digital solutions platform Globe has tied up with Super8 Grocery to make essential connectivity products accessible to more Filipinos.
Through the partnership, Globe is able to widen its reach by tapping 75 Super8 stores in Central Luzon and the Greater Manila Area as distribution channels.
Consumers may simply visit any of the Super8 stores near them to purchase Globe, TM and retailer SIM cards, prepaid call cards, and Home Prepaid WiFI and MyFi devices.
The availability of retailer SIMs and commercial load at Super8 branches provides opportunities for those who want to earn extra income by becoming a Globe retailer.
"We want to make it easier and convenient for our customers to avail of the connectivity products they need for their everyday life. With this in mind, Globe continues to forge partnerships with retailers such as Super8 to make our services more accessible," said Cleo Santos, Globe Channel Management Head.
"The partnership with Globe will give our customers more options for their telco requirements, given that a stable and reliable network connection is a necessity and life enabler under the new normal," said Armand Mendoza, Business Group Head at Super8.
Super8 offers spot-on service and quality grocery items at competitive prices. It is dedicated to becoming a formidable force in the retail industry, and more importantly, a lifelong partner to both resellers and end consumers.
To learn more about Globe, visit https://www.globe.com.ph/.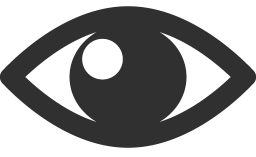 91