The tedious search that had Pampers Philippines looking far and wide comes to an end as it finally finds the #PampersNextSuperstar, the coolest baby in the country.
After its beloved Pampers Baby suddenly vanished from the diaper brand's social media posts, Pampers Philippines kicked off the "Pampers Next Superstar: The Search for the Philippines' Coolest Baby." The nationwide TikTok talent search called on power parents to provide possible leads by submitting a video of their baby, described as aged 6 months to 5 years old, exudes irresistible superstar charm, and was last seen wearing Pampers Aircon Pants.
In the end, out of the hundreds of entries showcasing cool babies and their coolest moves, it was the duo Baby Ryuki and Mommy Claire who ticked all the boxes! As the newly minted Pampers Next Superstar, Baby Ryuki will star in the brand's next digital campaign along with winning a year's supply of Pampers Aircon Pants and P50,000 in cash.
The search for the #PampersNextSuperstar reflects how much Pampers treasures the feedback of its valued community and the consumers they serve. Moms have been sharing on the brand's social media pages their adorable, star-quality babies wearing Pampers diapers. To provide them with the proper platform to showcase and celebrate their little ones, the #PampersNextSuperstar TikTok competition was launched, a testament to the brand's goal of making moms and babies feel a part a community where everyone can shine as a star. The Search, on top of ensuring quality products and programs, supports Pampers' overall vision of caring for the happy and healthy development of all babies while being a spirit-lifting ally of all parents.
Aside from Baby Ryuki coming out on top as the #PampersNextSuperstar, nine other contestants who make up the 10 best, shortlisted entries receive P5,000-worth of eComm vouchers. The runners-up are Mommy Erica and Baby Nathaniel, Mommy Shellie and Baby Autumn, Mommy Rishelle and Baby Cali, Mommy Millicent and Baby Lourisse, Mommy Christine and Baby Mateo, Daddy Michael and Baby Ichaella, Mommy Clarice and Baby Chantel, Mommy Emerliza and Baby Everest Zion, and Mommy Gizelle and Baby Denzelle.
While the search for the #PampersNextSuperstar may be over, power parents and their babies across the Philippines still get to enjoy the wonders of Pampers Aircon Pants. With 10 million breathable microholes, a 3-way fit for leakage prevention, and the ability to absorb up to 4 loads of water, Pampers Aircon Pants help babies feel up to five degrees cooler (vs. other diapers), keeping them feeling aircon-presko and active all the time, even amid the country's tropical summer weather!
To see what's next for the new Pampers Superstar and to know more about #PampersPH, follow facebook.com/PampersPh/, instagram.com/pampersph/ and tiktok.com/@pampersph.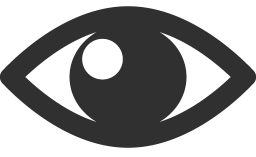 53