By: Leila N. Valencia/ Photo by Edwin Lovino
Mandaluyong City: After 28 years of diligently playing the lotto, a resident of Zamboanga City won P21,215,267.00 in the SuperLotto 6/49 drawn on April 27, 2023.
Having played the lotto since it began in 1995, the new millionaire expressed joy and disbelief upon learning that he had finally won the jackpot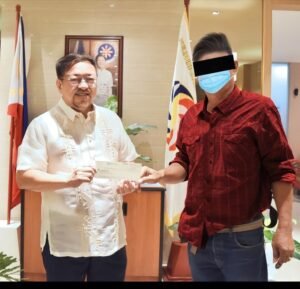 Photo shows, Philippine Charity Sweepstakes Office (PCSO) General Manager Melquiades A. Robles (left) turned over the check worth P 21,215,267.00 to the new millionaire of Lotto 6/49 jackpot prize.
The lucky bettor, who picked the winning combination 48-10-12-28-34-05, claimed his winnings at the PCSO Main Office on May 2.
He said he intends to use the money to invest in his family's future.
Under the PCSO charter, winnings should be claimed within a year from the draw date or will otherwise be forfeited to form part of the Charity fund.
The Tax Reform for Acceleration and Inclusion (TRAIN) Law states that lotto winnings of more than P10,000.00 shall be subject to a 20% final tax.
The PCSO encourages everyone to play the lotto and purchase tickets only from authorized PCSO outlets. The proceeds will fund the various charity programs, medical assistance, and health care services of the PCSO.
Lotto results and other details of PCSO games, products, and services are posted on the official Facebook page at www.facebook.com/pcsoofficialsocialmedia, the PCSO GOV channel on YouTube, and on the official PCSO website at www.pcso.gov.ph.
PCSO, Hindi Umuurong sa Pagtulong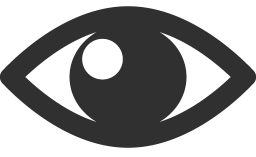 23