Manila, Philippines – Ako Bicol Party List Representative Elizaldy Co, Chairman of the House Committee on Appropriations, has pledged his unwavering support for the visionary plans set forth by President Ferdinand "Bongbong" Marcos, under the leadership of Speaker Ferdinand Martin G. Romualdez. Co is determined to contribute to the realization of these plans, which aim to revolutionize the healthcare system in the Philippines.
"The legacy projects initiated by the late President Ferdinand Marcos Sr. have remained stagnant for far too long, with minimal development over the years," stated Representative Co.
"I fully support President Bongbong Marcos' commitment to continue and enhance these projects, as they hold tremendous potential to improve healthcare services for our people."
Through the efforts of Speaker Romualdez and the House of Representatives, substantial budget allocations have been appropriated to facilitate the much-needed improvements for the existing "Legacy Projects."
"As the Chairman of the House Committee on Appropriations, I am proud to be part of the collective effort to secure the necessary funding for the revitalization of these crucial healthcare facilities. This demonstrates our commitment to providing quality medical services to the Filipino people." Co expressed his gratitude.
"It is a sobering reality that we all fall ill and ultimately face our mortality," stated Co.
"However, at present, those who lack financial resources are denied equal opportunities to receive quality healthcare, as only the privileged can afford to seek treatment at private health institutions."
To achieve this goal, under the leadership of Speaker Romualdez, Co has successfully secured an initial appropriation of 500 million pesos for each specialty hospital through the collaborative efforts of Congress. These funds will be dedicated to the development of Legacy Specialty Hospitals, such as NKTI, PCMC, and WVSU, as well as the establishment of the new "Legacy Project" initiated by President Bongbong Marcos, the Philippine Cancer Center.
Furthermore, Co emphasized President Bongbong Marcos' dedication to expanding the "Legacy Projects" initiated by his late father. "President Marcos Jr. envisions emulating the approach taken by President Marcos Sr. in Metro Manila and replicating it across the entire Philippines, ensuring that government hospitals in every region provide equal access to medical care. Regardless of one's economic status, every Filipino will witness their taxes working for their well-being."
"It is our duty as public servants to ensure that all citizens, regardless of their location, have access to the same level of healthcare as their counterparts in private institutions. This will help bridge the healthcare gap and provide equal opportunities for all."
Co highlighted the significance of government-backed hospitals, stating, "Unlike private hospitals, the government has the ability to establish medical facilities in various regions without the primary concern of generating revenue. This allows us to focus on delivering excellent medical care to our people, irrespective of their socio-economic backgrounds."
"As Chairman of the House Committee on Appropriations, I will continue to work tirelessly to ensure that the necessary funding and resources are allocated to support President Bongbong Marcos' vision. Together with the leadership of Speaker Ferdinand Martin G. Romualdez, we will strive to build a healthcare system that provides equitable access to high-quality medical services for every Filipino." Co stated.
Co's resolute support, combined with the collaborative efforts of President Bongbong Marcos, Speaker Ferdinand Martin G. Romualdez, and other dedicated public servants, promises to bring about a transformative era in Philippine healthcare. By prioritizing the welfare of the Filipino people and championing equitable healthcare access, they are paving the way for a brighter and healthier future for all.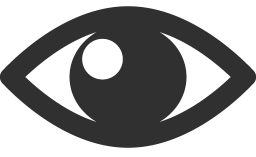 55