Department of Science and Technology Undersecretary for R&D Leah Buendia presented high-impact health-related research and development (R&D) initiatives between the Philippines and selected international countries during the 16th Philippine National Health Research System (PNHRS) Week Celebration on 8-11 August 2023, at the Summit Hotel, Tacloban City.
This event is hosted by the Eastern Visayas Health Research and Development Consortium (EVHRDC). Themed "Sustainable Development: Resilience through Health Research," the event featured the critical role of health research and innovation in driving sustainable development, particularly in the post-COVID-19 era.
Five bilateral health-related R&D collaborations were cited by DOST Undersecretary for R&D Buendia along with other capacity building programs and other international collaborations.
Leading the list is the Newton Agham Program – a collaboration between the Philippines and the United Kingdom in science, research and innovation. This program completed 12 high quality R&D projects in the areas of infectious and lifestyle diseases including the increasing threat of anti-microbial resistance and neglected tropical diseases; diagnostics, e-health systems, and biomedical device development.
Another high impact international collaboration is the Manila Economic Cultural Office (MECO) and Taipei Economic Cultural Office (TECO) Joint Research Program which serves as an avenue for collaboration between Filipino and Taiwanese scientist and researchers on Virology, Nutritional Genomics, Space Technology and Application for Medicine, Antimicrobial Resistance, among others.
The Philippines also formed a collaborative initiative with the country's counterpart in India to prioritize virology and applications of artificial intelligence on health. Since the Philippines is plagued by yearly outbreaks of dengue virus (DENV), the viral infection transmitted by mosquitoes that are also vectors of chikungunya (CHIKV) and Zika viruses (ZIKV) were given focus. With the lack of vaccines and therapeutic drugs against these arthropod-borne viruses (arboviruses), Philippine and Indian researchers are working on the development of new molecular entities (NMEs) and small molecule inhibitors targeting host and viral proteins. This is an essential component in drug discovery to address dengue.
DOST Undersecretary for R&D Buendia also cited various scholarship programs which include health as a priority area: 1) DOST Newton PhD Program; 2) Leaders in Innovation Fellowship; 3) PhilFrance-DOST Fellowship; and 4) PHC-SFTP Researchers Mobility Program.
"Through collaboration, we are able to build up local capacities and help our young early career scientists and researchers for the next generation of world class men and women of Philippine S&T, " said DOST Undersecretary for R&D Buendia. "Our country will also be recipients of the collective benefits through the sharing of information and best practices with other countries."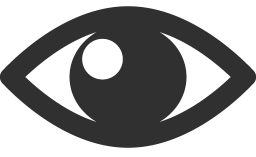 49