The Marawi Siege Victims Compensation Fund will receive an additional sum of P1 billion to pay claims, House of Representatives Minority Leader and 4Ps party-list Rep. Marcelino "Nonoy" Libanan said on Thursday.
"There is another P1 billion for the reparation fund in 2024. This is on top of the initial P1 billion appropriated for this year," Libanan said
"The supplemental funding is in accordance with the government's obligations under humanitarian laws to provide remedy and repayments to victims of armed conflicts who rights were left unfulfilled," Libanan said.
Libanan said the extra P1 billion is lodged in the 2024 budget of the Marawi Compensation Board (MCB).
The Marawi Siege Victims Compensation Law of 2022, or Republic Act No. 11696, established the reparation fund and the MCB.
"The MCB itself will receive a separate funding of P117 million in 2024 for general administration and support to facilitate the processing and verification of claims," Libanan said.
A lawyer by profession, Libanan served as chairperson of the House committee on justice when he was representative of Eastern Samar's lone congressional district.
In his 2024 Budget Message to Congress, President Ferdinand Marcos Jr. said the additional P1 billion "will allow the MCB to provide tax-free compensations and/or reparations to all qualified claimants whose properties and possessions were damaged due to the 2017 Marawi Siege."
MCB chairperson Maisara Latiph earlier this week told a congressional ad hoc panel that the initial P1 billion earmarked for the reparation fund this year may not be enough to cover all claims.
Latiph said that when the MCB began accepting applications on July 4, they were immediately swamped with over P800 million worth of claims.
The 2017 Marawi siege left the city in ruins, with 95 percent of structures within the "main affected areas" of 24 barangays either heavily damaged or totally collapsed, partly on account of aerial and artillery bombardment.
The five-month-long armed conflict between government security forces and terrorist groups displaced over 200,000 of the city's civilian population.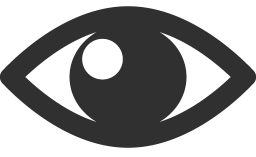 91