The Metropolitan Manila Development Authority (MMDA) bared its plans for the possible implementation of road sharing on the bike lane along Epifanio delos Santos Avenue (EDSA).
MMDA Acting Chairman Atty. Don Artes said the agency is currently conducting a preliminary study focusing on the possibility of making it a shared lane for bicycles and motorcycles.
"The EDSA bicycle lane is underutilized. Hence, the MMDA conducted a preliminary study which will end within the week. We will have a stakeholders' meeting on August 29 which will be attended by a group of cyclists and motorcycle riders," said Artes during a press briefing held at the MMDA Head Office in Pasig City.
Artes admitted that there are some challenges which include the huge number of motorcycles plying EDSA alone.
According to the latest data from the MMDA Traffic Engineering Center, as of July 17, there are 165,000 motorcycles traversing EDSA on a daily basis.
"We will consult our stakeholders before we finalize and make recommendations to the Department of Transportation (DOTr). The DOTr has the final say on the matter because the bike lane is their project," Artes said.
Aside from road sharing, the MMDA is studying the possibility of creating an elevated walkway and bikeway on EDSA, from Guadalupe to Cubao.
The MMDA chief further reiterated that the existing policy on the exclusivity of the bicycle lane had been implemented by the agency more than three years ago.
"We have observed that many motorcycle riders use the bicycle lanes on EDSA since the suspension of the no contact apprehension policy. Additionally, we have been receiving complaints from the bicycle groups stating that they could not use the dedicated lane for them," Artes stressed.
"For now, we will only remind the motorcycle riders not to use the EDSA bicycle lane."
Erring motorcycle riders will be fined P1,000 for disregarding traffic signs.
Meanwhile, the MMDA will not suspend the expanded number coding scheme on Friday, August 25.
Malacañang has ordered the suspension of work in government offices and classes in public schools at all levels in Metro Manila and Bulacan province on the said date to give way for the opening ceremonies of the FIBA Basketball World Cup 2023 at the Philippine Arena in Bocaue, Bulacan.
As part of the preparations for the FIBA Basketball World Cup 2023, the MMDA has set up a multi-agency command center (MACC) to give way to a faster and more coordinated traffic management response.
Road works (reblocking, utility works, pipe laying, road upgrading, excavation works) in Metro Manila are temporarily suspended effective midnight of August 17 (Thursday) up to midnight of September 10 (Sunday).
Moreover, conduct of mall-wide sales will also be prohibited in malls along EDSA and other areas affected by the FIBA World Cup 2023 to ensure that all affected roads will remain passable, clean, safe, and serviceable to all types of vehicles and pedestrians during the said period.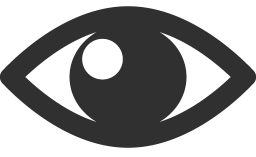 75