Amid the controversy over massive reclamation projects, the Department of Environment and National Resources (DENR) is getting another P1.4 billion in new appropriations to sustain the cleanup and rehabilitation of Manila Bay pursuant to a Supreme Court order, Quezon City Rep. Marvin Rillo said on Sunday.
"The DENR's Operational Plan for the Manila Bay Coastal Management Strategy will be receiving another P1.4 billion in 2024. The sum is in addition to the P1.5 billion earmarked (for the operational plan) in this year's national budget," Rillo said.
"We are all for the complete environmental restoration of Manila Bay for the enjoyment of future generations of Filipinos," Rillo said.
Rillo is vice chairperson of the House committee on Metro Manila development and a member of the House committee on appropriations.
Following President Ferdinand Marcos Jr.'s instruction, the DENR last week ordered the suspension of 22 reclamation projects in Manila Bay.
Rillo said the operational plan for Manila Bay is pursuant to the Supreme Court's 15-year-old continuing mandamus directing the DENR and a dozen other agencies to restore the sea inlet's waters to Class B, and make them suitable and safe for public swimming, skin-diving and other forms of contact recreation.
At present, Manila Bay's waters are largely unsafe for public swimming due to severe contamination with human toilet waste and the heavy presence of disease-carrying bacteria and viruses.
Environment Secretary Maria Antonio Yulo-Loyzaga had earlier expressed grave concern that the reclamation projects, which are now under review, could obstruct the DENR from fulfilling its duties under the Supreme Court's 2008 mandamus.
The DENR chief said the reclamation projects could upset the operations of existing and future sewage treatment plants (STPs) to be built around Manila Bay.
The STPs are meant capture and clean Metro Manila's wastewater before they drain into the bay.
Rillo said the budget for the rehabilitation of Manila Bay also covers the relocation of around 233,000 informal settler families that reside along the bay's 190-kilometer coastline and directly discharge their wastewater into the inlet.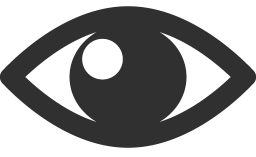 67