John Denver Trending, directed by Arden Rod Condez won the Best Film for the full length category in the recently concluded Cinemalaya 2019, the Philippine Independent Film Festival held at the Cultural Center of the Philippines. It also bagged several other awards including Best Actor (Jansen Magpusao), Best Original Music Score, Best Editing, Best Cinematography and the NETPAC award for full length category.
Deserve ba ng pelikulang ito ang mga nahakot na awards? Yes.
The film is powerful and provocative. It raises awareness in an artistic but clear voice.
Set in the remote town of Pandan in the province of Antique, Condez's masterpiece defines what an independent film should be about. There is heaping rawness in the film, from its cinematic images to the non-professional actors (except of course, for the veteran Meryll Soriano who coached the rest of the cast to victory) who all turned out to be perfect portrayal of their characters.
The story-telling is seamlessly focused and told with conviction. Swabe ang pag-usad ng kuwento.
Also noticeable is Condez' juxtaposition of the old (traditional) and the new (age of technology) metaphorically sewn in each scene in great detail.
What makes this film more impactful is its ability to heighten different emotions with a fitting and elaborate sound design. Cinematography-wise, the pristine, rustic beauty of Antique cannot be overlooked, yet Condez made sure that there is a looming darkness that exists right from the beginning of the film that is both an experience for the audience and foresha­dowing at the same time.
John Denver Trending is socially relevant and relatable in this day and age where fake news spread like wildfire and people thoughtlessly subscribe to it.
From a harmless fight between schoolmates, things took a dark turn at a click of the Facebook's "share" button, stirring up a mixture of emotions that are both strong and lingering – sa simula, nakakatawa, hanggang sa nakakabahala na. Sa kalagitnaan ay nakakagalit, nakakagigil sa galit. Tapos ay nakakatakot na. Sa huli, nakakaawa ang biktima.
Suma total, hindi maramot sa emosyon ang pelikulang ito.
More than that, there is something about Condez's depiction of bullying and how it wreaks havoc on the person of a young boy leaving him scarred – for life.
Although this is Condez's directorial debut, John Denver Trending is exceptionally good is his masterful use of cinematic techniques to lay down a sensitive narrative that confronts the most relevant issues of today.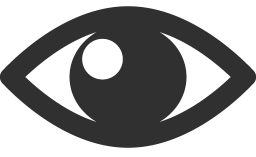 39