FinanceAsia, one of Asia's leading capital markets publications, recently announced its list of Best Companies in Asia for 2023.
In the said list, Metro Manila East Zone concessionaire Manila Water was declared as the Best Small-Cap Company and Best Utilities Company in the Philippines, after the Company bagged Gold in both categories.
The recognition was based on a poll conducted by FinanceAsia every year, which is used to set the benchmark in determining the best companies in Asia.
Built upon inputs from Asia's active community of influential investors and financial analysts, the poll evaluates the corporate behavior and performance of Asian companies over the past 12 months.
The poll also provides unique insights into the Asia's best-managed firms in terms of recent deal execution, internal structure, completed transactions, ongoing strategy, and Environmental, Social, and Governance (ESG) credentials, revealing the companies who are holding the lead within their sector and are helping shape the region's deal landscape.
"These awards best represent how we continue to strive to be a global Filipino water company, while constantly caring for our people, our customers, and the environment in the way we do business. We would like to consider these recognitions as a reaffirmation that we are doing things right: from management, investments, operations, until the end of the chain which is the delivery of quality water and wastewater services to the communities we serve." says Jocot De Dios, Manila Water President and CEO.
In 2009 and 2010, Manila Water was also honored by FinanceAsia as the Best Managed Mid-Cap Company and was also part of Asia's Best Managed Companies list in 2009, 2010 and 2012. In 2017, Manila Water was voted as the Best Managed Utility Company in Asia.
A member of the Haymarket Media Group and covers investment banking, capital markets and strategic corporate finance, FinanceAsia is Asia's authoritative source for economic and capital market news, finance, investment, banking and strategic corporate finance, among others.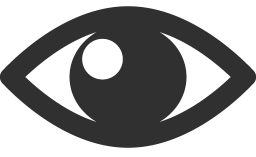 34