10 Years After. Jamal Nathan Daisanta, 11, holds up a photo on his mobile phone of himself 10 years ago. Nathan was among the first patients operated on under the Operation Smile-Watsons Philippines partnership. A total of 2,300 have since received free surgery.
Forty-three children from all over Central Luzon had their cleft lip and cleft palate repaired by surgery recently by a team of volunteer cleft care professionals of Operation Smile Philippines at the Medical City Clark in Pampanga.
The week-long free surgery mission, from October 16 to October 21, was sponsored by health and beauty retail giant, Watsons Personal Care Store Philippines, which brought 20 of its employee volunteers to support the cleft care team.
AS Watson's and Watsons Philippines' sustainability teams with Gen Z volunteers
Operation Smile Philippines and Watsons have been carrying out such joint missions since 2013.
Over the 10 years of their partnership, they have provided free surgeries to over 2,300 children with oral cleft in 22 cities and municipalities across the Philippines, and engaged over 1,760 volunteers from both their ranks in the life-changing charity work.
Health Secretary Teodoro Herbosa hailed the partnership in a message sent to the missioners, saying that "By joining forces, we can achieve better health outcomes and wider coverage to eradicate cleft conditions in our country."
One in every 500 Filipino babies are born every year with oral cleft. This congenital condition causes physical disfigurement, impaired speech, malnutrition and a host of other health issues.
Children with cleft conditions are prone to bullying that could damage their self-esteem irreparably and lead to social isolation if not treated early.
The local partnership to help those disadvantaged children has since blossomed into a global collaboration.
In 2018, the local partners' parents, the Hong Kong-based AS Watsons, and the Virginia, U.S.A-based Operation Smile, inked a similar tie-up that to date has benefitted 4,200 afflicted children in Thailand and China as well.
AS Watsons is the world's largest health and beauty retailer with 16,000 stores in 28 markets in Europe and Asia. Operation Smile, the pioneer in comprehensive cleft care, has been running cleft surgery missions in 30 countries since 1982.
Watsons Philippines managing director, Danilo Chiong, said the celebration of the partnership's 10-year milestone was made even more memorable by the participation of AS Watsons's senior executives, led by CEO for Asia and Europe, Malina Ngai.
They brought with them 21 members of the company's Next Gen Sustainability Committee to do volunteer work at the Clark mission, and learn from the experience.
AS Watsons committed to deliver 10,000 free surgeries, 3,300 of them in Philippines, by 2030 as part of its sustainable goals.
Watson (Asia & Europe) CEO Malina Ngai (left) and AS Watsons director of corporate communication and brand marketing, Hanks Lee, doing volunteer work at the recent surgical mission marking the 10th year of the partnership between Operation Smile Philippines-Watsons Personal Care Stores Philippines to create more smiles
"Our partnership with Operation Smile has endured because we are alike in so many ways – in our belief in the capacity of people to do good, which gives rise to volunteerism, in our strict adherence to safety and quality standards wherever we are in the world, and in our conviction that in our own way we can help make this world a better, kinder place," Mr. Chiong said.
Operation Smile Philippines president, Donald Patrick Lim, agreed, saying "partnering with organizations with the same values as ours, like AS Watsons, strengthens our drive to provide safe surgery and quality cleft care to 1 million patients in our 'Next Decade of Love and Leadership.'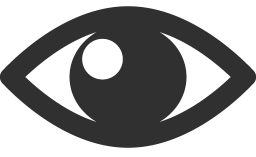 64