Pag-IBIG Fund members collectively saved P59.52B in January to August this year, growing 11.45 percent year-on-year and setting a new record for the highest amount saved by members for any January to August period.
"We are happy to see that more Filipino workers recognize the importance of saving and are choosing to save with Pag-IBIG Fund. The record high in Pag-IBIG members' savings collected from January to August 2023 shows their continuing trust and confidence in us and in our programs. This is good news because as our collection increases, the more funds we are able to utilize for the benefit of our members who seek to apply for home loans and short-term loans. All these are in line with the directive of President Ferdinand Marcos Jr. to improve the Filipino workers' access to finance," said Secretary Jose Rizalino L. Acuzar, who leads the Department of Human Settlements and Urban Development (DHSUD) and the 11-member Pag-IBIG Fund Board of Trustees.
Pag-IBIG Fund Chief Executive Officer Marilene C. Acosta, meanwhile, noted that the growth in members' savings collected were seen in both the agency's mandatory Regular Savings and its voluntary MP2 Savings.
Collections for the Pag-IBIG Regular Savings reached P28.03 billion, a 7 percent increase from the P26.16 billion collected during the same period in 2022. On the other hand, the agency's popular MP2 Savings reached P31.50 billion, a 16 percent increase from the P27.25 billion collected in January to August last year. In 2022, the Pag-IBIG Regular Savings earned an annual
dividend rate of 6.53%, while the MP2 Savings posted an annual return rate of 7.03%.
"The continued growth of our members' savings is truly remarkable. We are grateful to the business community for responsibly remitting the Pag-IBIG contributions of their employees and their counterpart share on time. We are also thankful to our members for their trust in saving with Pag-IBIG – by saving more than the required P100 monthly contribution under the Pag-IBIG Regular Savings, and by continuing to save in our MP2 Savings. This trust is clearly displayed by the amount voluntarily saved by our members, which has in fact surpassed the amount of mandatory savings we have collected. That is why we remain steadfast in our commitment to prudently and excellently manage each and every hard-earned peso that our members have entrusted us, and provide their savings with the best possible returns,"Acosta said.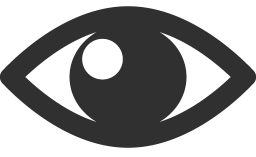 68