The Philippine National Police (PNP) aided by GCash, has recently arrested a suspect for social media hijacking, blackmailing, and 'sextortion' or the act of extorting money or sexual favors from victims using threats to disclose their sexual activity.
The suspect, John Jerome Cruz, 31, from Tondo, Manila, was taken into custody after a complaint was filed by the victim, Maria Ristina Calilung, 18, from Aurora Boulevard, Quezon City.
According to the victim, she met Cruz on a popular social networking site. After gaining the victim's trust, the suspect was able to gain access to the victim's social media account which contained sensitive photos and videos that Cruz then used for blackmail and sextortion.
It was also revealed that Cruz may have had collaborators or used numerous aliases. Around the time the suspect gained access to the victim's social media accounts, Calilung began to receive messages from an account with the username Reyes Krisha requesting that the victim take naked videos and photos of herself and send them to yet another account, this one with the username Kaar Cruz.
The fake social media user allegedly downloaded malicious photos from the victim's account, followed by threats directed to Calilung that the content will be shared to the victim's family and friends if she didn't comply. Calilung promptly reported the incident to the PNP, leading to the investigation and arrest of the suspect.
GCash has been in close coordination with Law Enforcement Authorities, such as the PNP, CIDG, CICC, and NBI for the safety of its more than 79 million users from criminals, scammers, and fraudsters.
GCash reminds its users to be extra vigilant and to never reveal any sensitive information even to their closest peers.
For help and assistance, contact the PNP-ACG via their hotlines at (02) 8414-1560, 0998-598-8116, or via email at acg@pnp.gov.ph
To report scams and fraudulent activities, visit the official GCash Help Center at help.gcash.com/hc/en-us or message Gigi on the website and type, "I want to report a scam." GCash will never send private messages to ask for personal information, especially the MPIN and One-Time Pin (OTP). Customers can also reach out to the official GCash hotline 2882 for queries and other concerns.
For more information, visit www.gcash.com.ph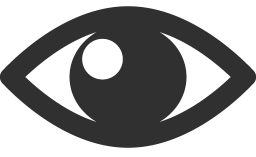 96