In photos L-R, Migs De La Rosa of Mplify, Boy Lizaso, Anne Barker and Bianca Hernandez of SunSmart

"Boy has been someone I look up to for the longest time. He has paved the way for countless fashion designers in the country with grace and conviction, and it's very inspiring."

The Emerald Ball is Lizaso House of Barong and Style's seventh annual charity event, with proceeds going to select charities.
MANILA, PHILIPPINES — International fashion designer and producer Boy Lizaso celebrated his 73rd birthday in style with the show-stopping "Emerald Ball Goes Bal Masque" last October 6, 2022, in Manila Hotel.
The dinner gala, which doubled as a fashion and awards show paid tribute to the style icon, who turned 73 this year, and saw some of Manila's beloved socialites walking the runway with original Lizaso House of Barong and Style creations—all in emerald, as was the theme of the night.
It also honored trailblazing Filipinas at the helm of environmentally and socially-responsible ventures as "Emerald Queens of the Universe", "Outstanding Women of Style / Influencer", and "Community Civic Leader".
Among the recipients was Ms. Jenny Lin Ngai, President and Co-Founder of SunSmart Solar Power Technology, Inc. (SSPTI), an all-renewable energy company dedicated to providing innovative renewable and sustainable solutions.
"To celebrate Boy and his wonderful creations, and to be recognized for the work we do at SunSmart, is the very best kind of thrill," said Ms. Ngai, who was represented at the gala by Anne Barker and Bianca Hernandez, SunSmart Queens, and Miguel De la Rosa, President and Founder of Mplify Marketing.
Visit Lizaso House of Barong and Style's Facebook page and SunSmart's website for more information.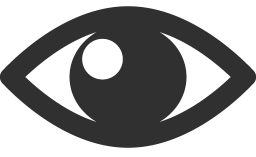 155